Gender Reassignment Surgery in Malaga
Gender reassignment surgery is designed to provide both physical and psychological solutions to individuals who do not identify with the sex they were born with and need to start a new phase in their lives. It is a complex and lengthy procedure that involves various surgeries and treatments, including hormonal and psychological therapy.
This surgery is not recommended for patients with psychiatric disorders or those who have urological, circulatory, systemic, or cardiovascular problems. Dr. Javier Collado specializes in gender reassignment surgery in Málaga.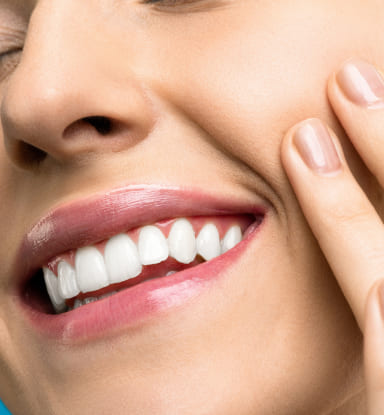 Results
It will depend on each case. You should follow the doctor's prescribed instructions.
Recovery
During the first 3 weeks, you will have a urinary catheter.
Gender Reassignment Clinic in Malaga
The gender reassignment procedure will differ between male-to-female and female-to-male transitions. However, in both cases, Dr. Javier Collado will recommend discontinuing hormonal treatment 4 weeks before the surgery.
In the case of male-to-female gender reassignment (also known as vaginoplasty), the surgeon will open the penis, separating the cavernous bodies that compose it, as well as the vasculonervous pedicle. With the excess skin, the vaginal walls and clitoris are finally formed for the patient.
However, in the case of female-to-male gender reassignment, the technique used is known as phalloplasty. In this procedure, the penis is reconstructed using skin tissue from the thighs, arms, or even the abdomen. To allow for normal sexual intercourse, a prosthesis will be necessary.
At Dr. Javier Collado's clinic for gender reassignment surgery in Málaga, the entire process is facilitated, with a strong emphasis on patient follow-up examinations.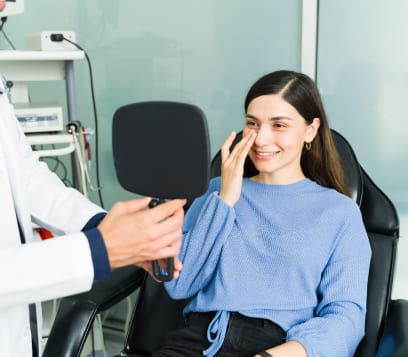 Specialists in Gender Reassignment in Malaga.
Discover the Benefits of this Procedure
Some of the most notable benefits of gender reassignment in Málaga directly impact the mental health of each patient. These include:
Psychological happiness.
Reduction of mental stress.
Assistance in fitting in and being accepted in society.
Increased self-confidence.
Reduction of gender dysphoria.
Postoperative Instructions
Immobilization during the first two days. Discharge will be given once 7 to 10 days have passed after the surgery.
These will be determined by the doctor, who will provide personalized monitoring for each case.
Follow the guidelines prescribed by the nutritionist team. Take into account the hormonal changes in each body.
Frequently Asked Questions
The patient is admitted 24 hours before the surgery. After the surgery (which lasts about 4 hours), you will remain in bed for 5 days and be discharged the next day. In total, you will be hospitalized for 7 days.
During the 6 months following the surgery, the patient must dilate the vagina once a day for at least 15 minutes. This can be done using a vaginal dilator or through gentle intercourse.
Hormone therapy should be suspended 4 weeks before and 4 weeks after the surgery to prevent venous thrombosis issues.
According to various studies, more than 85% of those who have undergone the surgery experience orgasms within a year of the procedure. Unless complications arise, the satisfaction rate among those who have been operated on is very high.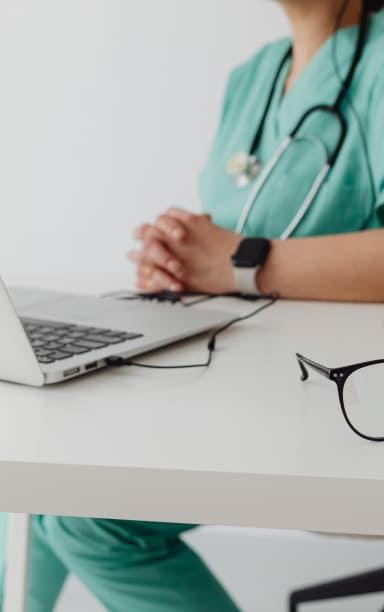 Opinions of our patients
Olga García
16 | 11 | 2022
Rhinoplasty
Very happy with the result. Javier and his entire team are excellent professionals. Furthermore, the treatment has been unbeatable and very close from the first moment. I had many doubts about whether to have surgery or not and I have to say that I regret not having done it sooner, since the result is fantastic and I have not had any pain. I had a rhinoplasty, I definitely recommend it 100%.
Noelia Bonilla Medina
16 | 11 | 2022
Dr. Collado has restored my happiness. He has blessed hands and what he touches he turns into beauty. Thank you doctor for giving me back the desire to fight, I loved your work. When I look in the mirror, I am very happy. Thank you.
María De la Rubia Cañete
16 | 11 | 2022
Mastopexy
A month ago Javier changed my life, he performed a mastopexy on me and I am the happiest.
As soon as you meet him you know that he is the one who has to operate on you.
Victoria Calderón
16 | 11 | 2022
Without a doubt, Javier has impressive hands as a surgeon. My experience has been very positive due to the care and advice before the operation. I will always recommend you.
Alicia Valiente Gamez
16 | 11 | 2022
Mastopexy
I had a mastopexy on January 10 and I am very happy with the result. They were perfect, since my chest was quite bad, which is why I value the work done by Dr. Javier Collado much more. He is kind and sincere, and treated me very closely. I am very satisfied with the result and with my choice of surgeon. Thank you!
Luisanna Holley
16 | 11 | 2022
Mastopexy
I had a breast augmentation with a prosthesis almost 3 years ago at Quirón Marbella. To date it has been the best decision I have made. My surgery was great. Doctor Javier Collado is very professional. The result exceeded my expectations!
🙏🏽 Thank you always doctor. I have no hesitation in returning to him for any future breast surgery.
Antonella Dotti
16 | 11 | 2022
Now that it has been a year since I had my nose done with Javier Collado, I can say that he is an excellent surgeon (10/10). The first months after the surgery everything was very swollen, especially the tip, but now that a year has passed and I can really see the result, the tip is perfect, the septum perfect. Plus, the size of the nose fits my face perfectly. It's exactly what I wanted. All perfect. Thank you very much Javier.
Anonymous
22 | 06 | 2018
On the 17th, I underwent an abdominoplasty with Javier Collado and my dreams have come true. I wish to thank him for his professionalism and for being so humane. I would recommend him to everyone.
Yolanda
22 | 06 | 2018
I decided to put myself in the hands of Dr. Javier Collado because of the confidence he emitted from the first moment. In 2016, I had an abdominoplasty and, in 2017, a mastopexy with prosthesis and a thigh lift. The results have once again been excellent.
Yolanda Fuillerat González
22 | 06 | 2018
I visited at least 10 surgeons before deciding and just from speaking with Javier, I knew I wouldn't make a mistake by putting myself in his hands. I had breast augmentation surgery 16 days ago and… I'm delighted! I am having a very good post-operative period and I love the result.
Maribel López
22 | 06 | 2018
I only visited, with him, 3 surgeons. However, when I went to his consultation with my husband, we were captivated by his sincerity and kindness. I have only had the operation for 5 days, the postoperative period is going very well with a breast reconstruction with implants and an abdominoplasty that has exceeded my expectations.
Jesús Manuel García Montaño
22 | 06 | 2018
It's been three days since Doctor Collado operated on my chest and I'm super happy! Thank you.
Best plastic surgeon
*
in Spain