Labiaplasty Surgery in Malaga
Also known as nymphoplasty, this increasingly popular procedure is performed on women of all ages. The shape and size of the labia minora vary greatly, often depending on genetic and hormonal factors. Large labia minora can be quite bothersome, not only from an aesthetic perspective.
They can be uncomfortable for activities such as cycling or sexual intercourse. Several techniques are available for reducing the labia minora, and Dr. Javier Collado will advise on the most appropriate one. Through this simple procedure, we can reduce their size, improving the well-being of our patients.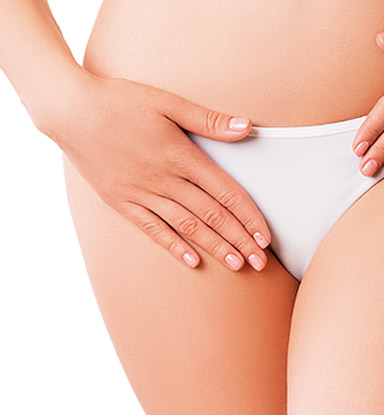 Duration
1 and a half hour.
Anesthesia
Local or sedation.
Minor Labia Reduction Clinic in Malaga.
Discover the benefits of this procedure
Here are some health benefits for patients opting for labiaplasty:
Improvement in sexual relationships.
Non-invasive technique.
Enhancement of the quality of life.
Increased daily happiness and satisfaction.
Postoperative Guidelines
Several postoperative check-ups will be scheduled.
Kegel exercises are recommended. Feel free to request more information on this.
Frequently Asked Questions
It is performed with local anesthesia and sedation, so the patient is discharged on the same day of the procedure.
Typically, it involves the removal of excess tissue from the labia minora, especially from the darker or pigmented areas. In some cases, complete reshaping of the clitoral hood may be necessary due to excess skin.
Once the initial swelling subsides, the area will regain its sensitivity. In some cases, sensitivity may even increase, making sensations more pronounced.
It is normal to experience slight discomfort during the first few days. This discomfort tends to fade away.
Patients can typically resume sexual activity normally at the sixth week.
The medical team will provide specific hygiene recommendations for the first few weeks to ensure proper care. After that time frame, hygiene can be carried out as usual.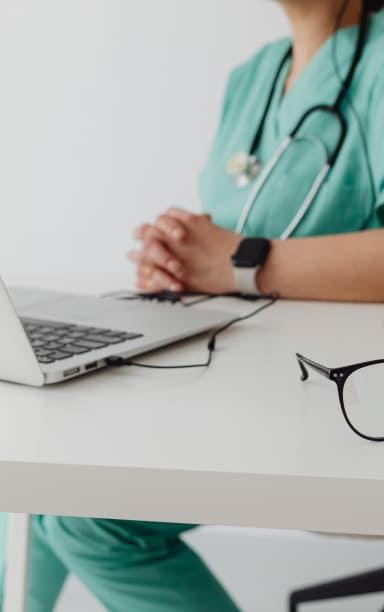 Opinions of our patients
Olga García
16 | 11 | 2022
Rhinoplasty
Very happy with the result. Javier and his entire team are excellent professionals. Furthermore, the treatment has been unbeatable and very close from the first moment. I had many doubts about whether to have surgery or not and I have to say that I regret not having done it sooner, since the result is fantastic and I have not had any pain. I had a rhinoplasty, I definitely recommend it 100%.
Noelia Bonilla Medina
16 | 11 | 2022
Dr. Collado has restored my happiness. He has blessed hands and what he touches he turns into beauty. Thank you doctor for giving me back the desire to fight, I loved your work. When I look in the mirror, I am very happy. Thank you.
María De la Rubia Cañete
16 | 11 | 2022
Mastopexy
A month ago Javier changed my life, he performed a mastopexy on me and I am the happiest.
As soon as you meet him you know that he is the one who has to operate on you.
Victoria Calderón
16 | 11 | 2022
Without a doubt, Javier has impressive hands as a surgeon. My experience has been very positive due to the care and advice before the operation. I will always recommend you.
Alicia Valiente Gamez
16 | 11 | 2022
Mastopexy
I had a mastopexy on January 10 and I am very happy with the result. They were perfect, since my chest was quite bad, which is why I value the work done by Dr. Javier Collado much more. He is kind and sincere, and treated me very closely. I am very satisfied with the result and with my choice of surgeon. Thank you!
Luisanna Holley
16 | 11 | 2022
Mastopexy
I had a breast augmentation with a prosthesis almost 3 years ago at Quirón Marbella. To date it has been the best decision I have made. My surgery was great. Doctor Javier Collado is very professional. The result exceeded my expectations!
🙏🏽 Thank you always doctor. I have no hesitation in returning to him for any future breast surgery.
Antonella Dotti
16 | 11 | 2022
Now that it has been a year since I had my nose done with Javier Collado, I can say that he is an excellent surgeon (10/10). The first months after the surgery everything was very swollen, especially the tip, but now that a year has passed and I can really see the result, the tip is perfect, the septum perfect. Plus, the size of the nose fits my face perfectly. It's exactly what I wanted. All perfect. Thank you very much Javier.
Anonymous
22 | 06 | 2018
On the 17th, I underwent an abdominoplasty with Javier Collado and my dreams have come true. I wish to thank him for his professionalism and for being so humane. I would recommend him to everyone.
Yolanda
22 | 06 | 2018
I decided to put myself in the hands of Dr. Javier Collado because of the confidence he emitted from the first moment. In 2016, I had an abdominoplasty and, in 2017, a mastopexy with prosthesis and a thigh lift. The results have once again been excellent.
Yolanda Fuillerat González
22 | 06 | 2018
I visited at least 10 surgeons before deciding and just from speaking with Javier, I knew I wouldn't make a mistake by putting myself in his hands. I had breast augmentation surgery 16 days ago and… I'm delighted! I am having a very good post-operative period and I love the result.
Maribel López
22 | 06 | 2018
I only visited, with him, 3 surgeons. However, when I went to his consultation with my husband, we were captivated by his sincerity and kindness. I have only had the operation for 5 days, the postoperative period is going very well with a breast reconstruction with implants and an abdominoplasty that has exceeded my expectations.
Jesús Manuel García Montaño
22 | 06 | 2018
It's been three days since Doctor Collado operated on my chest and I'm super happy! Thank you.
Best plastic surgeon
*
in Spain